June 12 , 2015
Northbrook, IL — RecipeChatter.com, a Prime Publishing food blog, held its first-ever online Cookbook Drive May 4-29.
Our readers donated over 400 cookbooks  to WINGS Program, Inc., one of the largest domestic violence service and housing providers in the state of Illinois.  They shipped or hand-delivered their new and gently used cookbooks to the Prime Publishing offices right here in Northbrook.
The cookbook drive was promoted to our readers, including on a RecipeChatter blog post.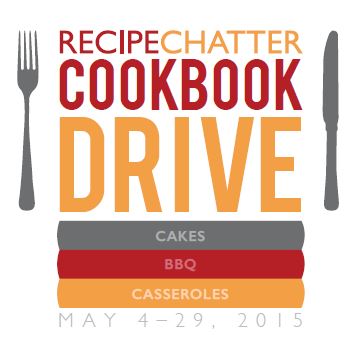 "We are very touched by our readers' participation. Readers mailed cookbooks from coast to coast in the U.S., and a couple from Canada," said Jesse Carpender, editor of RecipeChatter. "People from the Chicago area also dropped off cookbooks to our Northbook office."
"Many people wrote to us that they related to WINGS' cause and wanted to help," Carpender said. "It just goes to show how many people are affected by domestic abuse. We're so glad we can contribute to WINGS' efforts."
Prime Publishing also plans to donate $600 worth of kitchenware from the food team's Test Kitchen, where Prime's recipes are developed. The book and kitchenware donations will be given to WINGS in June.
Arielle Matlin, food team promotions editor, said "We receive many great products to review in our Test Kitchen each week. We were happy to find WINGS and put these barely used gadgets and appliances to use. Some of the donations included a Hamilton Beach Stand Mixer, an Aroma Rice Cooker and a 12-piece Rachael Ray Cookware Set."
The food team editors contributed to the drive by promoting it in RecipeLion.com and other Prime food site newsletters, promoting on social media, donating their own books, packing boxes, and spreading the word about the drive. WINGS helped to promote the drive on their own social media, as well.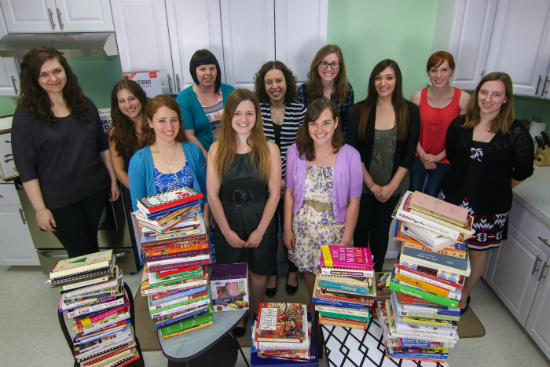 Prime Publishing offered a $50 Starbucks Card to one reader who donated books as a prize for participation. The winner has not yet been chosen.
The books and kitchenware will be donated to WINGS Program, Inc's three resale shops which bring in almost one third of WINGS' $5 million annual budget. Single women and women with children are able to receive temporary safe shelter through WINGS housing while staff provides one-on-one, individualized assistance that allows women to set personal goals that will enable them to work, continue their education, and care for themselves and their children.
Robin Bergbreiter, director of resale operations, said "WINGS motto is 'giving flight to hopes and dreams,' and you have to have the funding and resources to provide that," she said. "The resale stores are WINGS' face to the community. For the protection of our clients, we don't publicize the housing, so the resale stores are the signs you see on the street."
Bergbreiter said the cookbooks from this drive can be placed in clients' homes or sold to provide funding for WINGS' services. "When you give us great stuff, we can do great things," she said.
The success of this charity drive further demonstrates the generosity of the Prime Publishing community. Prime Publishing, LLC continues to work with various charities each year to help those in need. To find out more about the company's past charity involvement, be sure to check out our Charity Drives page.