July 10 , 2019
Northbrook, IL—FaveQuilts and Prime Publishing have partnered up with Leisure Arts to release two new quilting books: Quilted Wall Hangings: 11 Unique Projects for Quilt Lovers and Modern Patchwork: 12 Fresh Quilting Projects to Inspire Your Creativity. Both books are available for sale on LeisureArts.com and Amazon and will be available nationwide in JOANN Fabrics stores in August 2019.
Quilted Wall Hangings features wall hangings for all levels of quilters in a variety of styles from bold and modern to whimsical and even baby-friendly. Featured designers include Stephanie Kendron, Staci Wendland, Shelly Morgan, Cindy and Sandy of Gray Barn Designs, Sonya Blackstone, Alicia Steele, Katie King, Carolina Moore, and Monica Curry.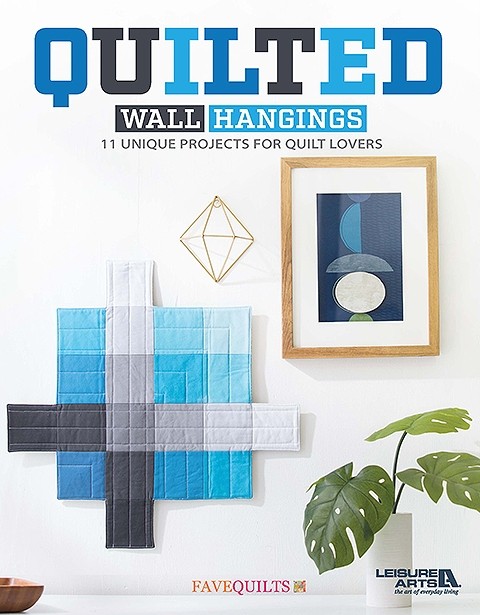 Modern Patchwork features an array of trendy, modern designs with bold colors and patterns. Featured designers include Lindsey Weight, Ann Butler, Carolina Moore, Becky Jorgensen, Mary Beth Temple, Alicia Steele, and Kim Lapacek.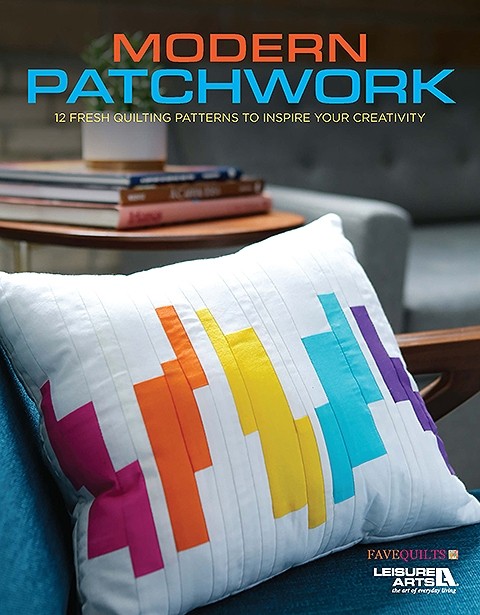 FaveQuilts features thousands of free quilt patterns, tutorials, tips, articles, giveaways, and more. Their free, daily email newsletter, Piecing It Together, offers quilters inspiration with easy-to-follow patterns, tutorials, and gorgeous photos. FaveQuilts caters to quilters of all skill levels from those just starting out to those who have been quilting for decades.
Two additional book are in the works with Leisure Arts, including a macramé book through FaveCrafts, and a mini quilts book through FaveQuilts.