The Advertorial Emails are targeted by content interest. Subscriber permission is vitally important. Therefore, Advertorial Email is sent only to registered and active subscribers who have opted-in and confirmed their desire to receive them.
• Put your offer in consumer inboxes.
• Perfect for newsletter signups, special offers, site promotions, ecommerce , etc.
• Pick the right target demographic market for your message.
• Hot List Responders – Advertorials mail monthly.
Benefits:
Better cost efficiency than "card decks".
Quicker response curve than direct mail or print space.
Target Selects:
• Crafts
• Crochet
• Foodies
• Health & Fitness
• Knitting
• Sewing & Quilting
Your Offer Creative Includes
Logo, Headline, 3 lines of copy + up to 3 unique URL links to your landing pages.
Your offer can change in each mailing!

Scroll down to see examples of Advertorials.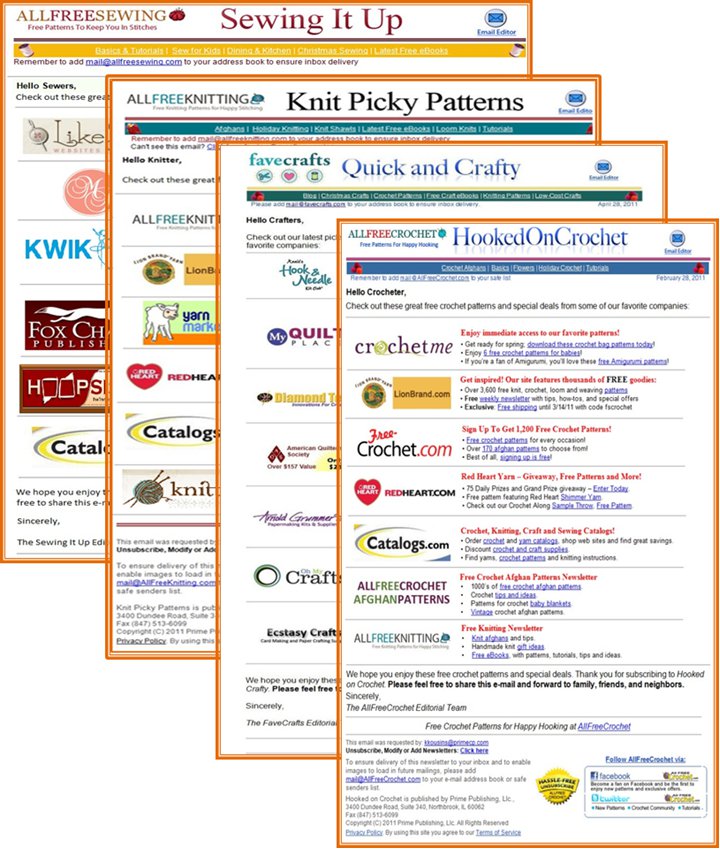 Return to Advertisers Home Page